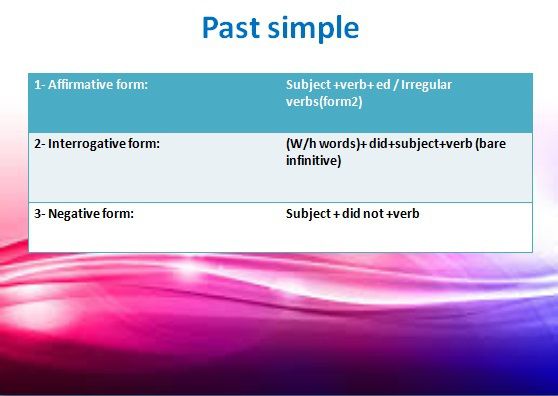 Past simple tense
A- Use:
•

Past actions which happened one after the other.
•

Past habit or state.
•

Actions which happened at a definite past time although the time is not mentioned.
B- Forms
1- Affirmative form : Subject +verb+ ed / Irregular verbs(form2)
She sealed the letter.
They put a stamp.
2- Interrogative form: (W/h words)+ did+subject+verb (bare infinitive)
When did you call him?
Did she write that song?
3- Negative form: Subject + did not +verb
We didn`t say a word.
He didn`t see her.
To be informed of the latest articles, subscribe: