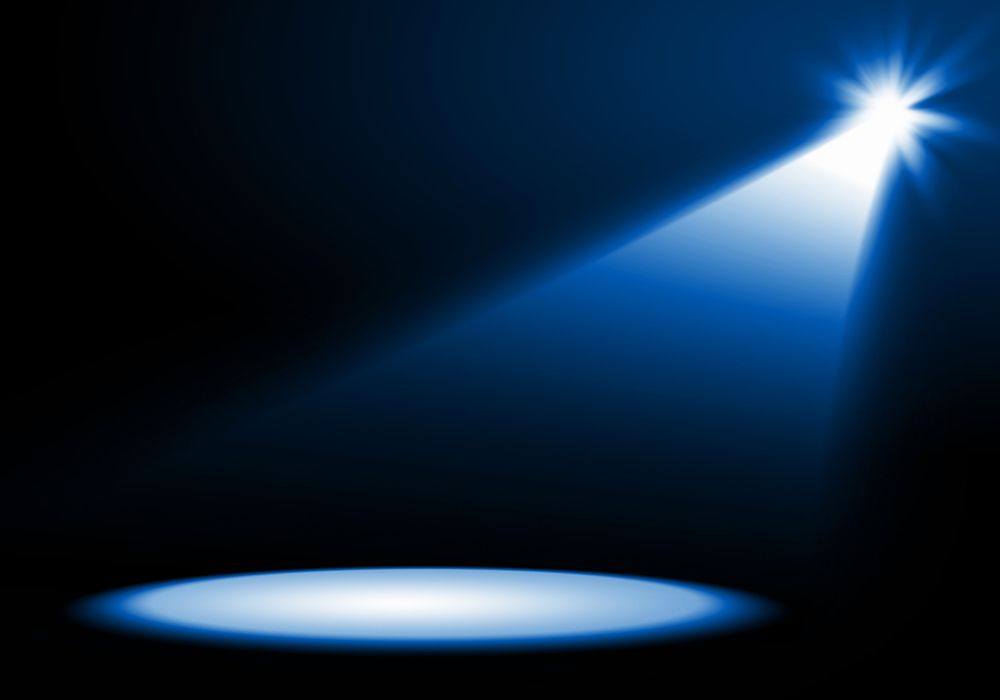 Got a skill? Respace yourself and be in the spotlight!
As the title suggests, a key to getting ahead in learning is to believe you have a skill or many, and you have to be in the sotlight to show off. If a teacher wants his/her students to overcome challenges, learn hard lessons, and eventually achieve goals in real life afterwards, then s/he ought to create an enjoyable learning atmosphere where he will promptly discover the hidden treasures in each member of the class.
Indeed, students will shine best when you shed lights on their preferences, skills, and talents and make them feel they are real stars. They will do their best to catch everyone's attention. They will appreciate their teacher's as well as their peers' very positive feedback, either with small words like 'excellent', 'well done', or by granting them certificates of achievements for any amazing effort and achievemnt they make, or best by granting them a free secure online space to present and share their own pieces of work and be the stars of the group. After all, what is obvious to you is amazing to others.
This learning appproach will help teachers to create powerful and enjoyable learning environments that will lead all students to make dramatic progress in learning language as well as life skills. This is possibly attained by shifting responsibility for both learning and teaching to the student, and fostering a sense of lifelong learning.
Some more objectives to be achieved through such an approach are the following.
Recognizing the notion of different intelligences, skills and and learning styles of students and learning better from sharing their own personal experiences and discovering their friends'

Shedding lights on and 'emazifying' students outcomes and resources in order to boost learners' self esteem and improve their learning levels through evaluating and sharing their collaborative work inside and ouside the classroom.

Making learning permanent by involving students in projectwork based learning activities and events.

Agreeing to share all sorts of skills for the goal of learning to provide students with more opportunities to gain a better understanding of the 21st century fluencies and how they work through becoming experts in the fields they chose to reveal their communication style.

Bringing learning to a higher level through using higher thinking skills such as creativity, innovation, critical thinking, computing, getting connected.

Linking students' work to the world they live in and bringing the world to the classroom through problem solving and approaching real life issues.

Enhancing inter-discplinary collaboration through exchanging teaching and learning strategies.

Using tools (such as Microsoft Word, Power point, Excel, and video Maker) which are all included mainly in the official computer science programme to approach different themes.

Preparing digital citizens who are conscientious, respectful, and compassionate individuals who strive to establish a sense of global community in all their online and offline relationships, duties and endeavours.

Providing our students with an online space and a downloadable application full of multi media files that both reflects and enhances innovation, collaboration, and communication between teachers and students.

Improving students' ICT skills by monitoring them to work on various themes using different apps and platforms.

Providing our future students with appplications, platforms, and different social sites links of the school to follow all major events, activities, and proojectworks made by the students, and teachers

Shifting the use of social networks (facebook, twitter, instagram, you tube, blogger)

into an educative one by creating a space to share all sorts of data related to our school.
To be informed of the latest articles, subscribe: