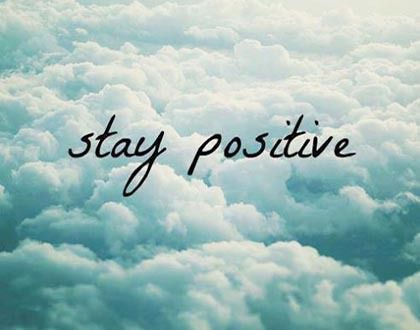 Pick your suitable doze of change that will prime your success.
I have always believed that positive thinking is the best tool to equip yourself with to be able to face our busy and stressful daily life. It empowers your soul and takes you safe to the land of joy, success, self-satisfaction and peace of mind. After all, it's the way we think and plan things that determines the amount of efforts we're going to make, the expectations we're going to have in mind, and the aims we're trying to accomplish.
However, if you get up in the morning, get dressed, and look at the mirror and say "I'm going to be quite positve today, I won't be trapped by negative thoughts". But just then you let youself be passively taken in by the same monotonous routine of everyday, thinking it's not worth trying, or it's too much to do alone, or not the the right time to do. You will certainly end up accepting failure to be someone better. You will unconsciously immerse yourself in negativity. No hope for change.
But what if you have your daily doze of change? What if you spot the light on one of your integral parts of life? What if you work out either of these: Your social relationships, or your work, or your health, or even your hobbies? Any field of life will do. Only then, you will be able to make it. You will presumably manage to find the time, effort, or even money to make changes possible, and your dreams come true.
In fact, when you manage to improve any part of your life, you will
appreciate the new world you have created, and you will regard yourself with love, admiration and respect. When you feel the change, you will embrace a more and more positive attitude that you may activate on any other field of your life. You won't stop trying, since you are convinced that you aren't giving yourself fake promises anymore. You will try to keep true to your word when you wake up and say "My focus today is going to be on my professional part, so what am I going to improve?"
So do you care enough about your daily doze of change? Do you dare make the possible changes happen in your life? Or is it still too far to reach?
Each one of us has his/her own dreams to achieve. My first step of dozed change today is taking my online work more seriously. It's true that I may face challenging hurdles, but I am sure I will overcome any obstacle by clinging to a constant positive perception of life.
I hope it inspires you, but I hope I will keep true to my words, too.
To be informed of the latest articles, subscribe: